Seawake Advantage
We ensure you make the most of your day with the minimum level of fuss. Allow a few minutes before you cast off to complete the paperwork - this is a simple check of the boat to agree that she is full of fuel, all life jackets, safety equipment, skis and toys present, VHF radio and GPS present and working.

How It Works
Seawake is a boating club. You pay an annual membership fee and in return you have unlimited use of Seawake's fleet of boats.
You decide when you want to use a boat by checking the availability on the Seawake Members website. You book the boat for say 10am on Sunday — bookings can be made 30 days in advance by email, telephone or through the website — each member can also book 10 days up to 6 months in advance — you turn up at 10am on Sunday, the boat is ready on the water all fuelled up and ready to go. Easy!
Just before you leave for the day you give us a rough return time — you can always phone to change this during the day — at the end of your day we meet you at the appointed time — you step off the boat and walk away. Simple! We clean, refuel and check the boat over ready for the next member to use. You only pay for the fuel that you have used that day.
You don't have to worry about storage, maintenance, insurance, servicing or any of the other costly and time consuming expenses associated with boats — it's all included within the membership fee and we do it all! Straight Forward! As the club grows we will adding more locations throughout the UK and Europe. Depending on which membership you chose you will be able to use your membership at any location. Locations will be shown on the website and members will be informed of any new locations by email.
We offer 3 levels of membership:
Bronze - £166.25 per month which is £1,995 per year. UK locations, boats available upto 150hp and 6.5m in length (for example Beneteau 650; Karnic 2250 with 115 to 150hp outboard engines)
Silver - £249 per month; £2,995 per year; UK locations, boats available upto 9m and 250hp (eg Ribeye 785s; Aircraft 7.8m)
Gold - £666.25 per month; £7,995 per year ; Any boat in any location including all European locations (eg Palma Mallorca - Beneteau 850; Anitbes, France – Airon Marine 278)
For a full explanation of the costs involved, see
Membership vs Ownership
and
Terms and Conditions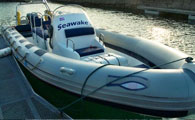 Seawake has a fleet of boats and they are all kept in first class condition, so they are always ready for you when you want to book them. Why have the hassle of maintaining your own boat?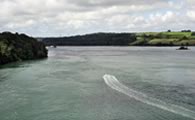 Seawake have bases at:
Port Dinorwic, Menai Bridge
Caernarfon and Pwllheli.
And now, with Gold Membership
Palma, Majorca and
Antibes on the French Riviera!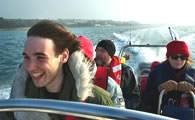 We now offer Power Boat trips aboard out our 6 and 8 person RIBs departing from Caernarfon (Victoria Dock), Menai Bridge Pier and Felinheli (Port Dinorwic).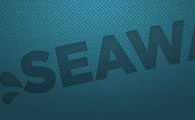 We ensure you make the most of your day with the minimum level of fuss. We can have a boat ready on the water for you with just 15 minutes notice - subject obviously to the boat being available!



|